Looking for a screen recorder that can help you to record screen activities on the computer without time limitation and has good audio quality with no lag? Apowersoft free online screen recorder, an intelligent web-based tool, can fulfill all these needs perfectly. It has an intuitive interface and supports recording video with audio from system sound or microphone. And to get started with this application quickly, please refer to the detailed guide below.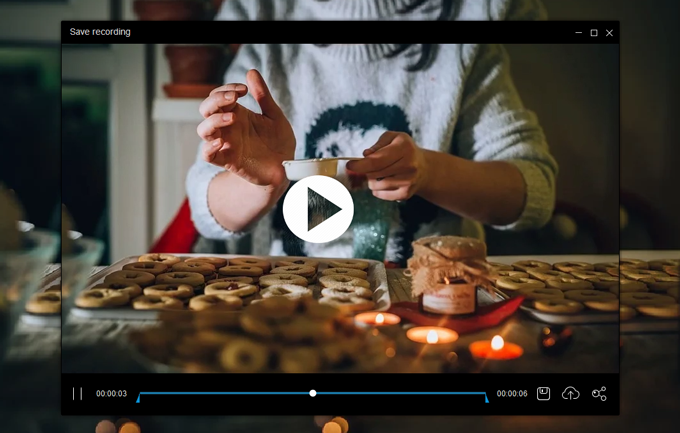 How to Use Apowersoft Free Online Screen Recorder
Preparation
Simply prepare a computer that can access to internet successfully and a browser for visiting the site.
Launch Application
Visit Apowersoft Free Online Screen Recorder and click "Start Recording".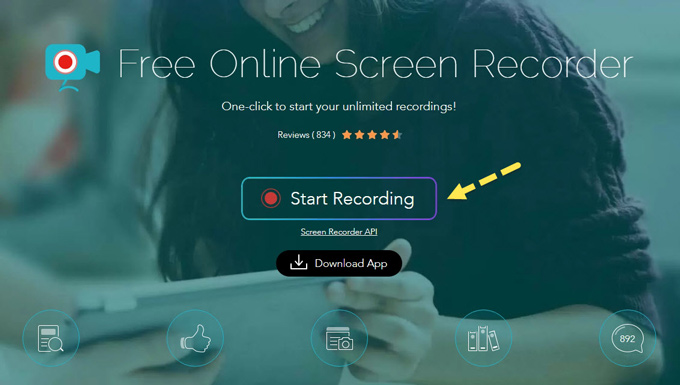 Tips: If this is your first time using this tool, an online launcher is required to be installed in order to enable the recorder. Click "Download Launcher" after hitting "Start Recording".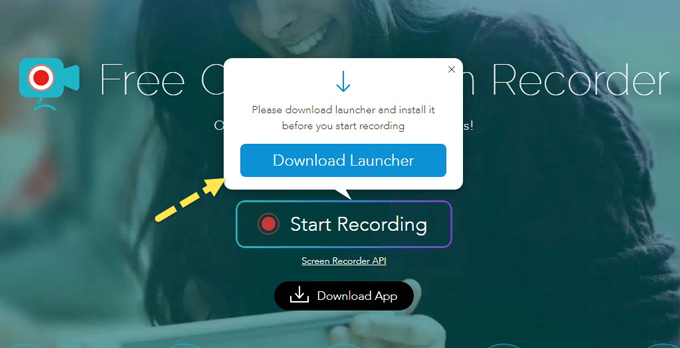 Once the online launcher is successfully installed,click "Start Recording" again. Next, hit "Open Apowersoft Online Launcher.exe" and the recorder will then be launched.


Configure settings
Certain recording settings can be adjusted before starting the recording, such as frame rate, bit rate, video format, recording mode and so much more. To enter the settings, click "More".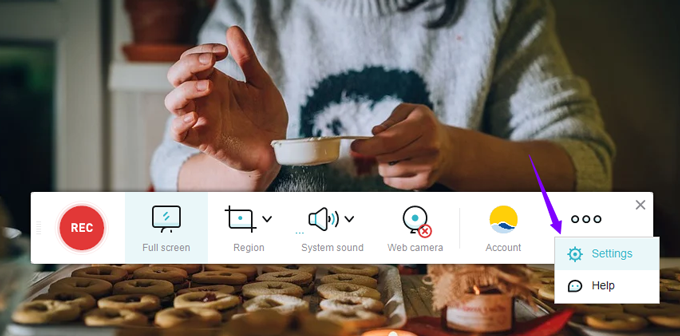 General Settings: At this panel, you can set up keyboard shortcuts for "Start recording", "Stop recording", "Pause/Resume recording", "Show/Hide recording toolbar". Additionally, you can select default output directory. Don't forget to click "OK" after adjusting the configurations to save the changes.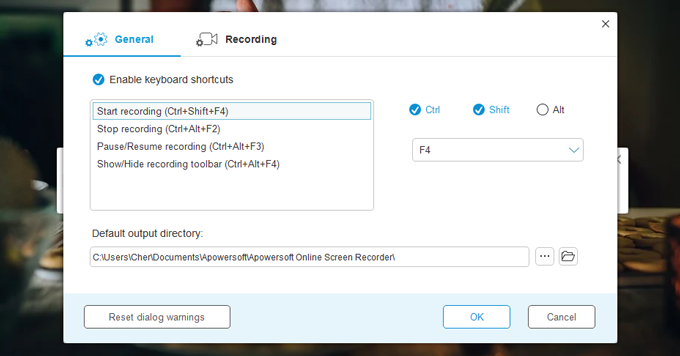 Recording Settings: Under this board, mouse styles, audio quality, bitrate, frame rate, codec and mode are available for you to change. Moreover, you can also check or uncheck certain basic recording settings according to personal preferences.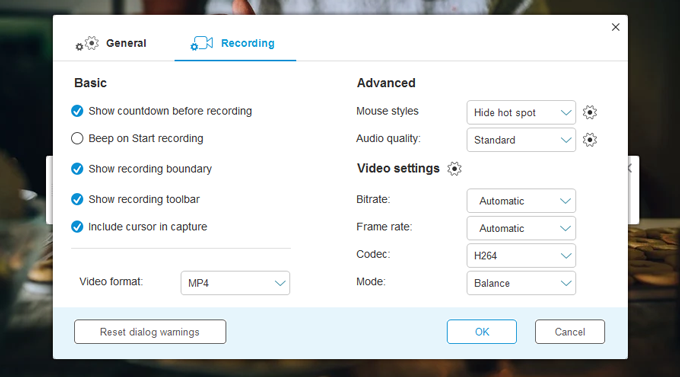 Now, simply drag in or out the recording frame to choose the recording region. And for audio settings, you can select to record system sound, microphone, both or none.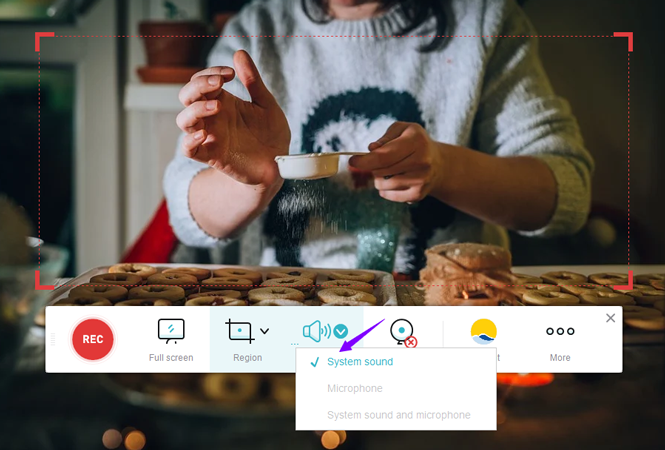 Start Recording
To start your unlimited recording, click the red "REC" button.


During the recording, click the pencil-liked icon to launch the annotation panel, then you can start to add lines, arrows, texts or randomly mark on the screen with this free online screen recorder.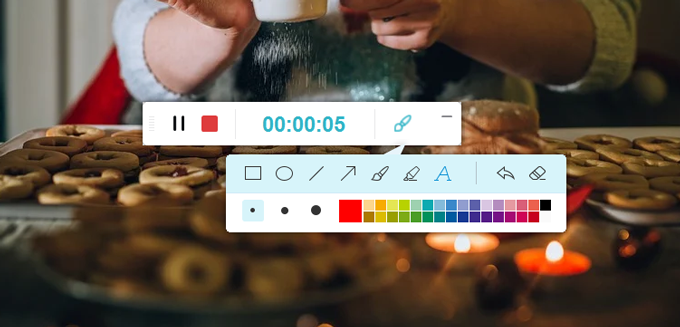 Stop Recording
Whenever you want to stop the recording and save the captured screen, just hit the stop button to finish the screen capturing and a video preview will then appear.


Edit and Save the Video
Once the recording is done, you can drag the two icons at the beginning and the end of the seek bar and edit the video length.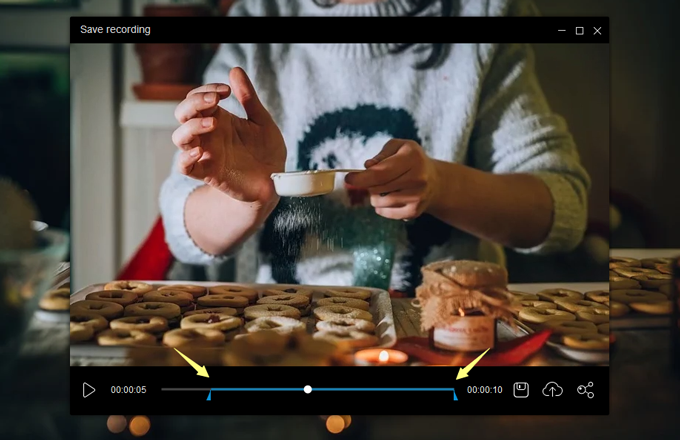 And to save the video, click the save button at the bottom right corner of the preview windows, otherwise, the recording won't be saved in the default saving folder.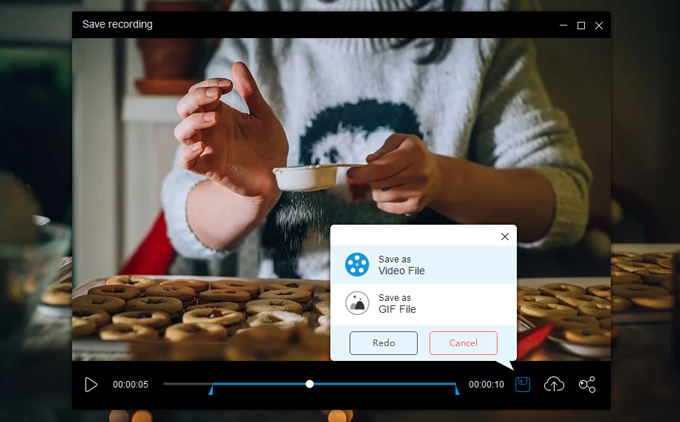 Upload the Video
If you want to save and manage the video at cloud platform RecCloud, then click the upload icon and finishing the uploading process so that you can watch and manage the recorded video online.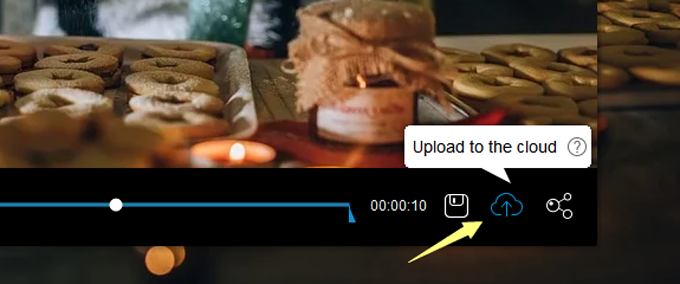 Above is the completed guide for Apowersoft Free Online Screen Recorder. And if you have a higher demand for screen recording like zoom recording, spotlight recording, video compressing or task recording, please refer to the professional desktop version ApowerREC below:
Download